May 22 2010
7
22
/

05
/

May
/

2010
10:17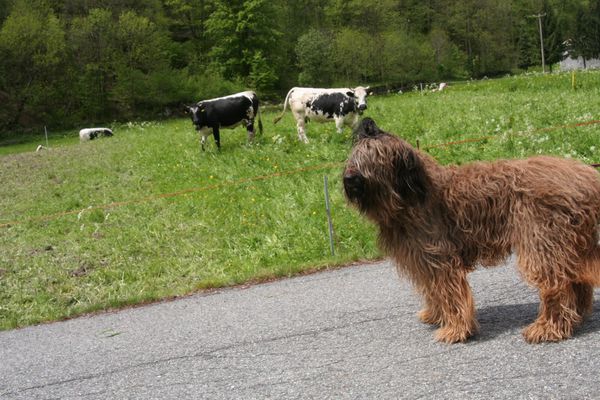 I have just heard from Rains food makers that yesterdays medical results are:

Hernia, poor liver function and sugar, but not so much that they would explain the fainting spells.

Since Rains condition is serious weak, the doctors first didn't want to let him go . On the recommendation of the doctors he must now to the mountains to find some cooler area as it is very hot in Torino. But we are happy to tell you that, he is approachable and wags when somebody talks to him.